When you first discover you're pregnant, it's normal to feel a range of feelings. You might be excited, scared, nervous, or confused. When you weren't expecting to be pregnant, it's even more likely that you don't know what to do. Here are some simple steps you should complete if you think you could be pregnant.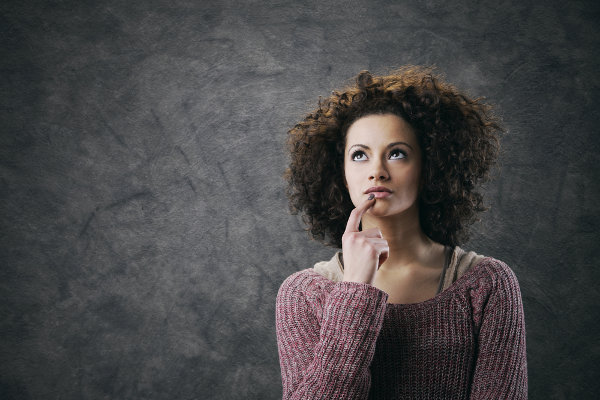 VERIFY YOUR PREGNANCY
The first thing you should do when you find out you're pregnant is to verify the pregnancy with a pregnancy test and ultrasound. At Pregnancy Options Miami, you can get a free lab-quality pregnancy test and a free limited ultrasound to confirm your pregnancy. We provide these services completely free of charge so you can be sure you're pregnant and consider your next steps.
DETERMINE THE CONCEPTION AND DUE DATE
Once you are sure you're pregnant, you should also determine the estimated conception date and due date so you know how far along you are. This is vital information when it comes to considering your pregnancy options and making informed choices.
At Pregnancy Options Miami, the free limited obstetric ultrasound we provide can be used to estimate your conception and due date. Keep in mind that any dates you learn from an ultrasound are just estimates. Your actual conception date and due date could be several days before or after the date given.
GIVE YOURSELF TIME TO PROCESS
At this point your pregnancy is confirmed, and you have a due date looming in your mind. However, it's perfectly natural – and even advisable – to take some time to process this information and come to terms with it. Being pregnant can mean major changes to your life plans, and it can also force you to come to terms with very difficult choices and feelings. Don't feel bad for wanting some time to work out these feelings and decide your next steps.
MAKE AN APPOINTMENT WITH A HEALTHCARE PROVIDER
No matter what pregnancy option you decide to pursue, it's important for you to visit a doctor, OB-GYN or midwife for accurate medical and health information. Only a doctor can give you the medical information necessary to make good choices for your own health and the health of your growing baby.
Also, make sure you understand the differences between an OB-GYN and a midwife. Both midwives and obstetricians are licensed and trained to help women through pregnancy and to deliver babies, but obstetricians have much more training and are able to handle difficult deliveries such as caesarian births. Midwives may also be more open to developing an alternative birthing plan such as a home birth or water birth.
DECIDE WHO TO TELL – AND WHEN TO TELL THEM
One of the most unfortunate facts about pregnancy is that a relatively large portion – as much as 20% – never make it past the first trimester. These spontaneous miscarriages cannot be prevented and can happen to anyone. For this reason, you may want to wait to tell family and friends about your pregnancy until you can confirm the pregnancy and get answers to your questions.
GET ANSWERS AND INFORMATION
Everyone has questions about pregnancy and parenting when they first become pregnant. At Pregnancy Options Miami, you can ask these questions to an impartial and knowledgeable third party. We also provide pregnancy and parenting classes, option education, and other free resources to help you learn.
If you're interested in taking a free pregnancy test, getting a free ultrasound, or learning more about your pregnancy options, call or visit Pregnancy Options Miami today at (786) 732-7911, or schedule an appointment online anytime. We look forward to hearing from you and helping you.